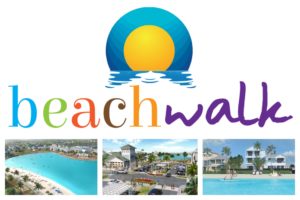 Located just off the 210 corridor about 2 miles east of I-95 and 10 miles west of the Atlantic Ocean is Beachwalk, St. Johns' newest and most anticipated community. I had the opportunity to tour this development back in December on the (very cold) day they were beginning to fill the 14 acre, 36 million gallon crystal lagoon! It is truly massive and will be an impressive amenity once it is finished!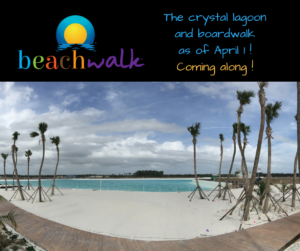 Beachwalk will be a self-contained community and will take 3-5 years to be completely built out with the anticipated 800 homes. Each Americrest property will take between 4 and 6 months to build, with the first occupants moving in in April 2018. Model townhomes on the lagoon will be ready to tour in March 2018.
Beachwalk amenities, such as the doggy splash park, putt-putt golf course, and enormous lagoon with a swim-up bar, will only be accessible by Beachwalk residents and their guests. However, the community will have a movie theater, boutique hotel, Daily's gas station, and several restaurants (rumored to include Jimmy Buffet's Margaritaville, KISS' Rock and Brew, and/or Rascal Flatt's Bar and Grill) that will be open to the public.
210 road construction is estimated to be complete by June 2019.
A bit of information and specs about the community*:
CDD fees are $3363 for townhomes and $3800 for houses.
HOA is $377/month; Club Membership is $200/month
All homes will have metal roofs to maximize the "West Indies feel"
Natural gas community
Golf carts will be a popular method of transportation
Properties can be leased by owners, but for no less than 12 months
Using preferred lender, buyers can get $20K in options and $4K to closing costs
Entry wall alone cost $3 million
Schools for the 2017-2018 school year will be:
Palencia Elementary School
Pacetti Bay Middle School
Nease High School
Be sure to check out information on our schools and much more under the "Extras!" tab!
If you have any questions about Beachwalk or would like to learn more, send me a message anytime!
*All information correct as of December 2017.