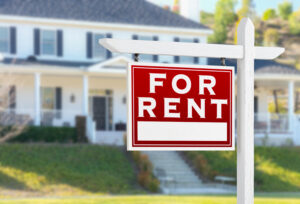 In St. Johns, rental properties are a hot commodity – especially townhouses, condos, and smaller "starter homes". When people are looking to sell and buy a bigger home, I will often suggest that they weigh the pros and cons of selling and consider possibly renting their current home out. Of course, this doesn't make sense for everyone, but can be a great way of producing income for those who can make it work.
I'm sure you're thinking, "well, I don't want to be a landlord and deal with all the hassles that come with rentals, tenants, leases, etc." and I don't blame you! That's why having a property manager is a great solution. You get the benefit of the income-producing property without any of the headaches!
When you hire a property manager, the only thing you have to do each month is sit back and wait for your earnings to be deposited into your bank account – really! As your property manager, I handle all of the following:
Advertising  and marketing the property
Procuring the tenant
Screening all potential tenants (credit, background, employment, criminal history, etc.)
The leasing process
Collecting and holding security deposits
Move-in inspection
Collecting rent
Rectifying maintenance issues and repairs
Late fees, penalties, and evictions
Move-out inspection
Return of security deposit
Have a property that you're thinking about renting out? Give me a call … I'll be happy to discuss it with you and point you in the right direction!