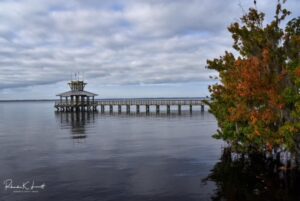 Welcome to St. Johns, Florida!
When I was initially moving to St. Johns, I had people correct me and tell me I was moving to St. Johns COUNTY, not St. Johns … they were wrong. Yes, we live in St. Johns County, but we live in the unincorporated community of St. Johns, too! So, if your zip code is 32259, St. Johns is home!
Our name was chosen in 2005 by way of a poll and beat out the other 4 choices: River Cove, St. Johns Cove, River Oaks, and Bartram. We are officially recognized by the U.S. Postal Service, but don't be surprised if you receive mail addressed to Fruit Cove, Switzerland, Sampson, or even Jacksonville because we've been all of those at one time or another, too!
St. Johns is nestled in the far northwest corner of St. Johns County on the banks of the St. Johns River and just west of Ponte Vedra. The bustling streets of downtown Jacksonville, the slower pace of historic St. Augustine, and the beaches of the Atlantic are all only about a 20-30 minute drive from our area, depending on where you leave from. So, you are just a hop, skip, and a jump from most anything you want to do!
One of the biggest draws to our area are the schools. St. Johns County has consistently been number one in the state of Florida for school performance and it doesn't go unnoticed. Between 2010 and 2020, our area has grown from a population of 36,917 to well over 250,000 – mostly because of all the families that come to our area in order to give their children a phenomenal education. Before I was a realtor, I was a teacher for 12 years and had the pleasure of teaching in St. Johns County for 2 of those 12 years. To say there is a tradition of excellence here is an understatement!
So, take a look around the website and then come take a look around our town!