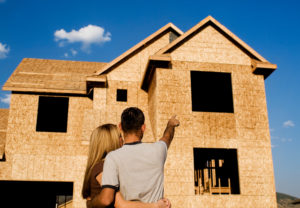 Here in St. Johns, new construction is VERY common! We are the fastest growing area in the state of Florida and, if you look around our community, you'll see why! New neighborhoods are popping up everywhere and new construction is nothing if not on the rise.
The first key component to buying new construction is to have a REALTOR! Whether you use me, your best friend from high school who is a realtor, or your great Aunt Sally who has been selling homes since the 60's – bring representation! Many people think that you only need a realtor when buying a resale home, but that is simply incorrect! The site agent represents the builder, NOT you! This means your interests are not being protected in any way, shape, or form. By using a realtor you can likely negotiate a lower purchase price and/or have extras added in … plus, using a realtor is FREE! So, why wouldn't you use a realtor? Yeah, I don't know either!
---
Some questions to think about when considering new construction:
What does your timeline look like?
Do you have time to build from slab? This usually takes 6+ months.
Do you need to look for a new home that is already constructed? These are called "spec homes" because they were built to the SPECifications of the builder and often can be occupied in as little as 30 days or less.
What builders do you want to consider? Are there any you want to stay away from?
Is it better for you to build new or buy resale? This question is best discussed with your Realtor, as he/she/I will likely be able to discuss your needs/wants and point you in the right direction!
New construction has MANY facets and differs in MANY ways from resale. If you have any questions about new construction, feel free to contact me and I'll be happy to help!