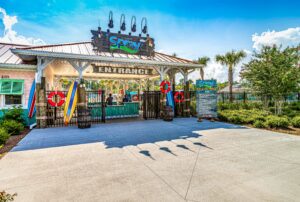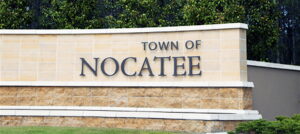 Nocatee is a coastal community in Northeast Florida that blends a variety of
neighborhoods with schools, parks, recreation, offices, shopping, restaurants and so
much more. Located in world renowned Ponte Vedra, Florida, Nocatee is just a few
minutes away from pristine beaches, golf courses, business parks and major airports
in downtown Jacksonville and St. Augustine. Come join the families that proudly call
Nocatee home!
Nocatee is now the third best-selling community in the nation. The vibrant community, located in Ponte Vedra, Florida, is unlike any others on Florida's First Coast.
Nocatee is more than a community, it's a lifestyle. With year-round events and activities
(designed for all ages), families are sure to find it the perfect place to call home. No matter
what type or size of new home you're looking for, you're sure to find it among our many
master planned neighborhoods in Nocatee, FL. Each of the village-like neighborhoods has
its own personality offering a variety of beautiful homes – single-family homes, luxury estate
homes, and townhomes – all built by some of Florida's finest home builders. Nocatee's variety
of neighborhoods range from the intimate to the expansive, each with its own character,
gathering places and access to amenities. There are neighborhoods for adults ages 55 and
better and many suited for growing families. Singles, couples, children, seniors… Together,
at home, in a coastal community called Nocatee!
Be sure to check out information on our schools and much more under the "Extras!" tab!
If you have any questions about Nocatee or would like to learn more, send me a message anytime!