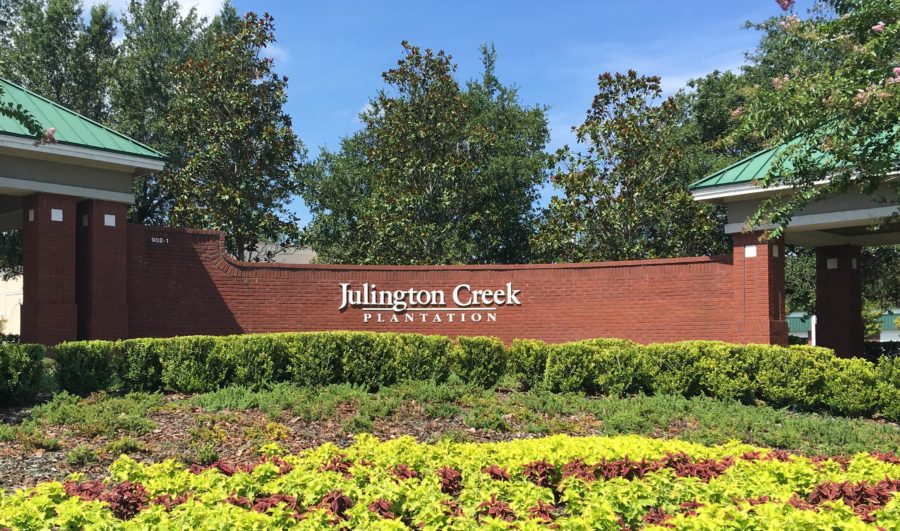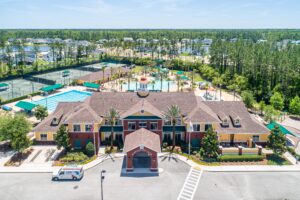 Julington Creek Plantation prides itself on its beauty. Approximately 1200 acres
of natural areas and over 100 acres of ponds. Locally known as "The Plantation"
or "JCP", A-rated neighborhood schools, nearby medical facilities, golf course,
recreation offerings and convenient shopping centers have made Julington Creek
Plantation one of the most sought after communities in the area.
JCP offers a variety of homes designed and constructed by awarding winning builders
and architects. The Plantation's wide range of amenities and quiet natural setting
support a broad range of activities for families and individual residents.
The most recent addition to Julington Creek Plantation is the CDD Recreation
Center, built in 2008. This beautiful complex is a two-story 15 million dollar facility
in a beautiful resort style setting. Residents of JCP enjoy a full gym with work out
equipment, free weights, fitness classes, a clay tennis complex, a fishing pond,
basketball courts, a skateboard park, and a children's playground. Enjoy hot summer
days by the family pool, with waterslide, kiddie water park and wading pool. All of
this compliments the original Aquatic Center's three pools, located on the west side
of JCP.
The Champions Club at Julington Creek offers an 18 hole golf course that meanders
around the neighborhoods, through tall pine and oak forests. The landscaped
common areas provide opportunities for bicycling, walking and just sitting to enjoy
the views.
Julington Creek Plantation, a great place to call home!
Check out the JCP subdivision map here!
Be sure to check out information on our schools and much more under the "Extras!" tab!
If you have any questions about Julington Creek Plantation or would like to learn more, send me a message anytime!